Help your managers
become leaders
Give your people managers the right guidance at the right time with automatically triggered tips, reminders, and nudges.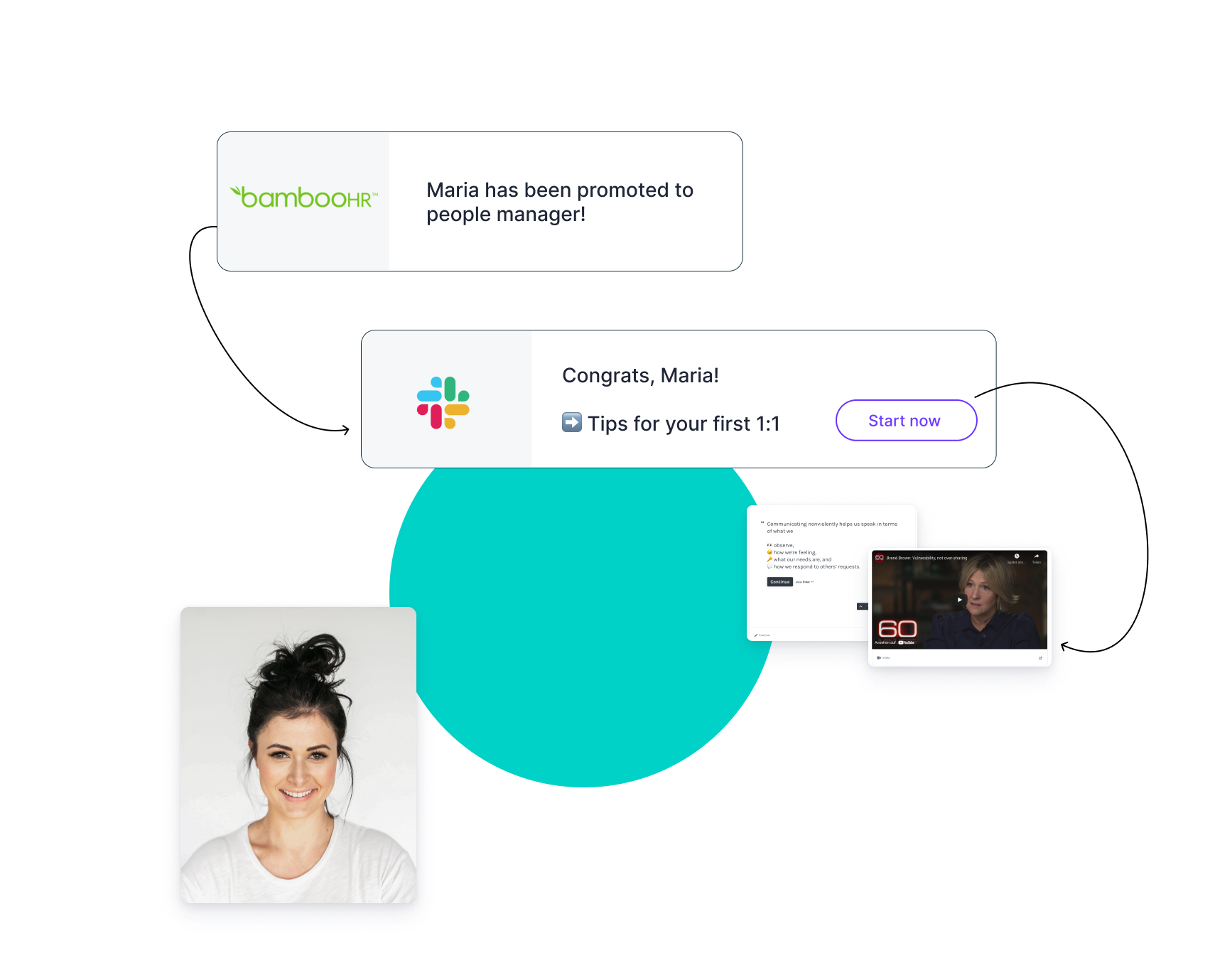 Turn your managers into the bosses you always wished to have yourself.
A few examples how Zavvy helps your people managers thrive.
Better Leadership

Smaller Costs

Productive Employees
Save thousands from inefficient leadership training
Sadly, most knowledge from one-off workshops gets lost anyway. Stop wasting your budget by focusing on relevant advice - right at the time of need.
Enable your leaders so they can enable their teams
Stronger leadership leads to employees that are more engaged, more productive, and more likely to stay.

Choose your programs
Select and customize readymade, powerful programs from our library.

Define your channel
Use Slack, Microsoft Teams, or email to notify people where they are.

Deliver info just-in-time
Automatically trigger the right advice in key situations like promotions or development talks.
Support throughout the year
Run workflows that engage managers at any key moment to boost leadership performance.
Give advice when it's needed the most.
Trigger actionable advice by updates in your HRIS system, roles, important events, and more.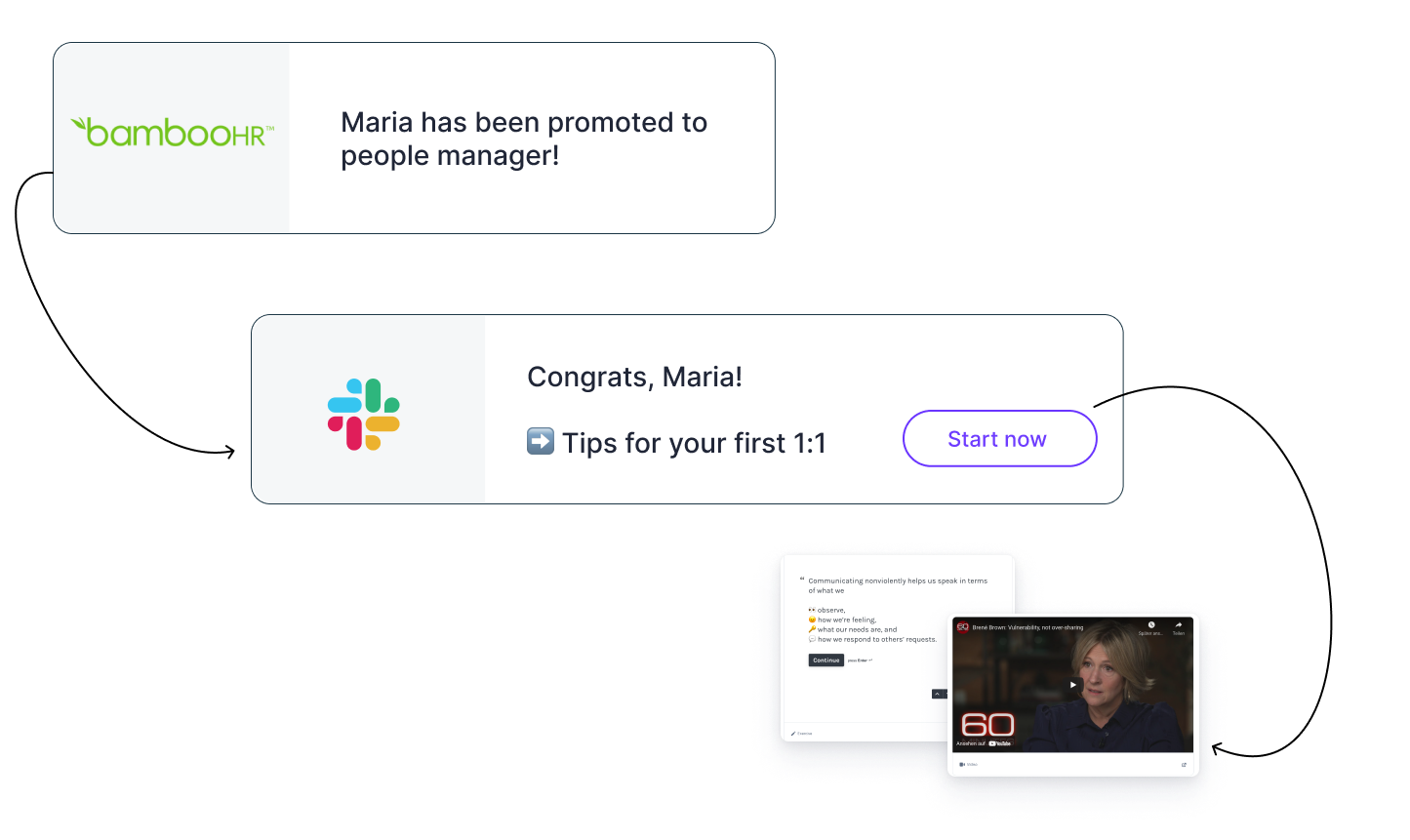 Leverage a library of actionable lessons
Our templates help you get started in minutes with relevant content that fits your people's schedule. You have your own courses? Add them!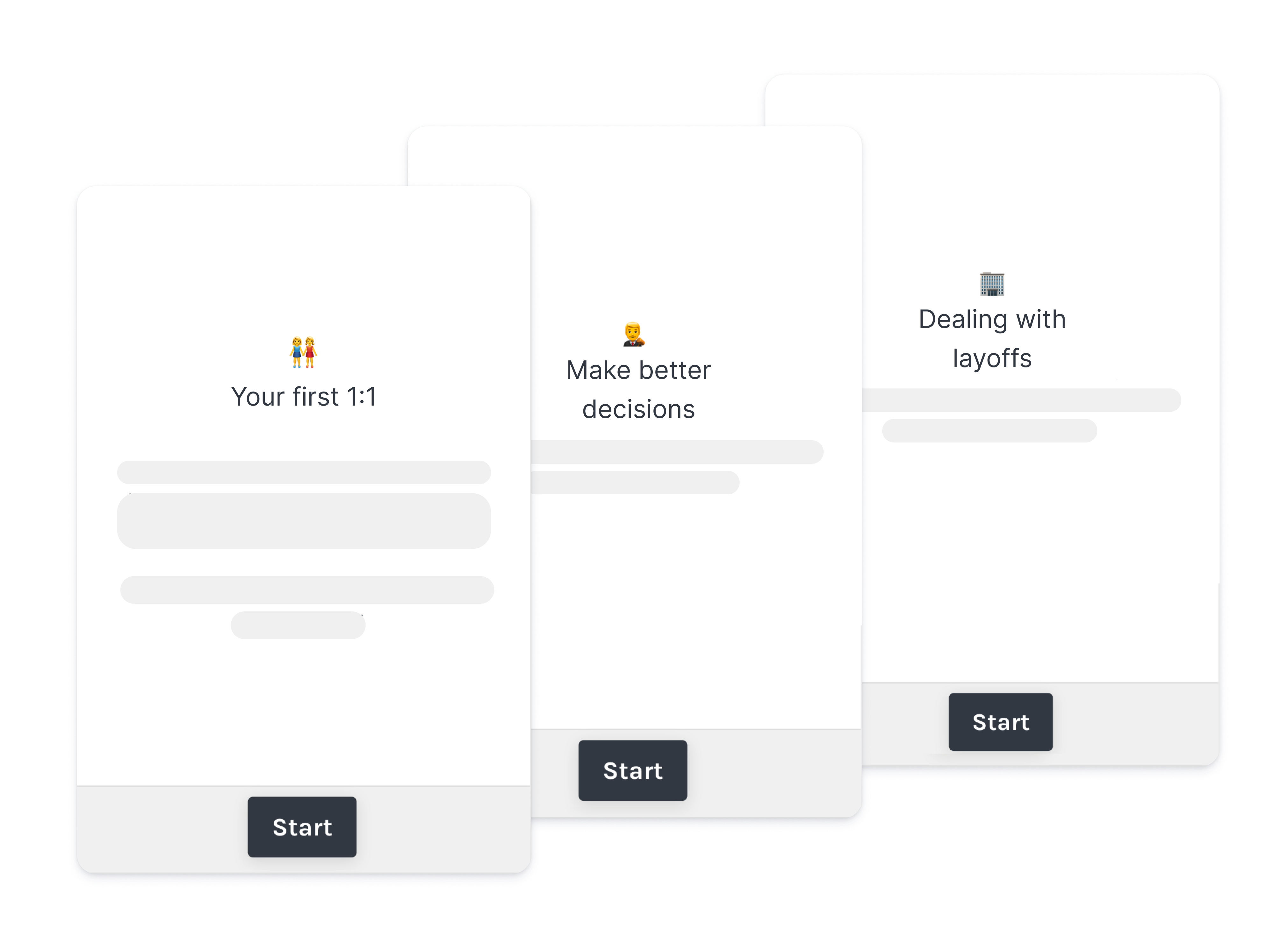 Use smart criteria to hyperpersonalize the experience
Easily tailor your information specifically to departments or locations - and customize the sendout accordingly.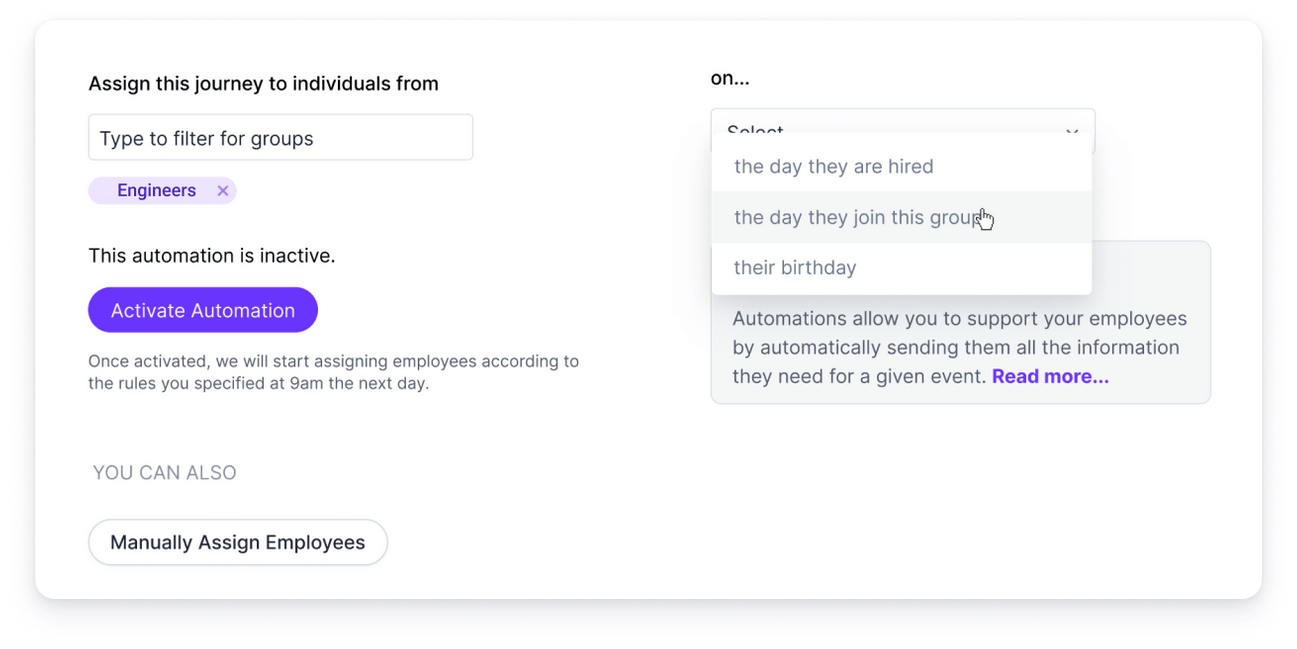 Choose your channel
Reach people where they actually are by connecting Slack, Microsoft Teams, or email.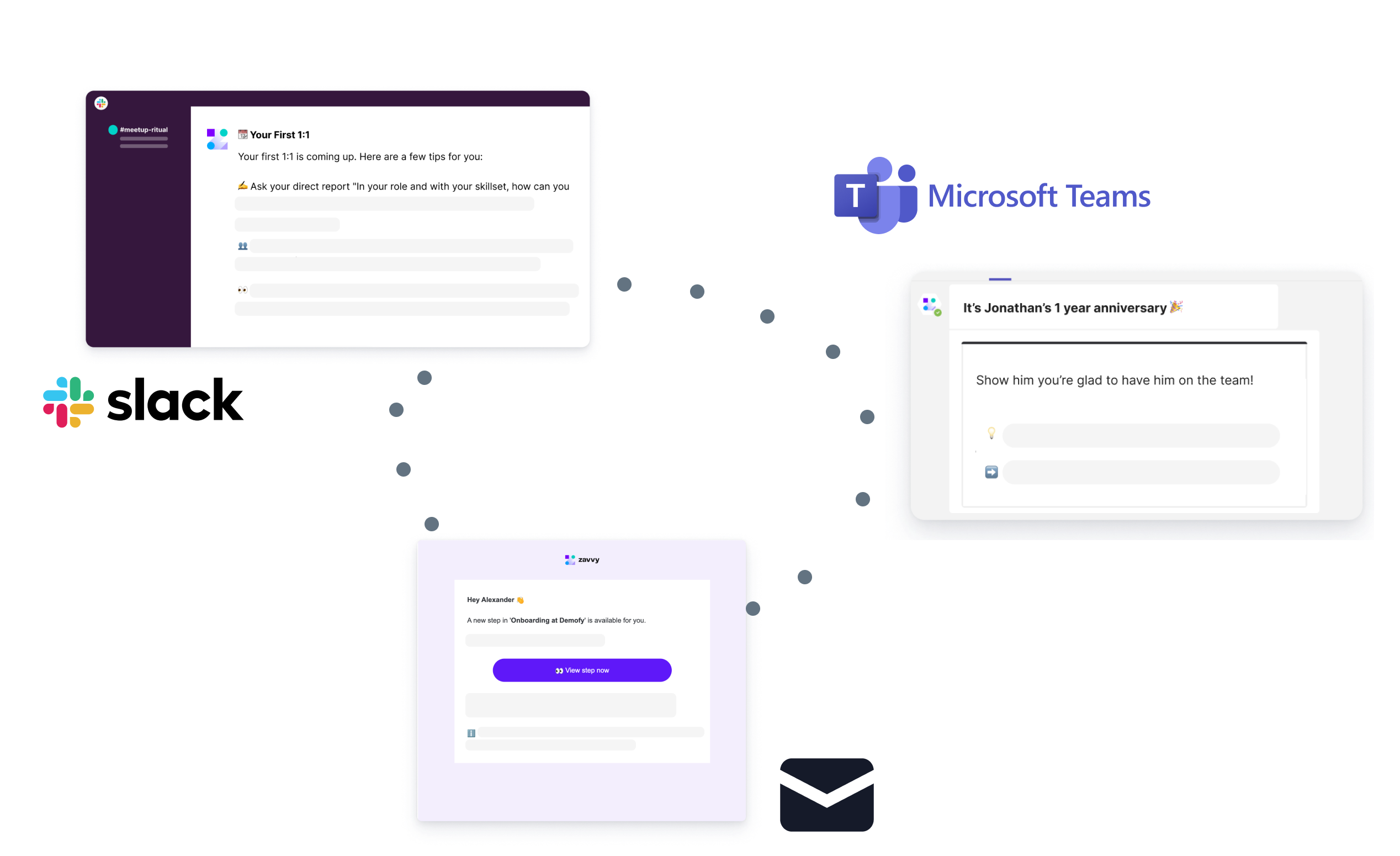 Integrate your whole toolstack
HRIS systems like BambooHR, Hibob, and Personio to sync employee data and set up relevant triggers.
Content platforms like Youtube, Typeform, Google Drive, and Loom so you can connect the content you already have.
Collaboration tools like Microsoft Teams and Slack so you can reach people in the places they spend most of their time in.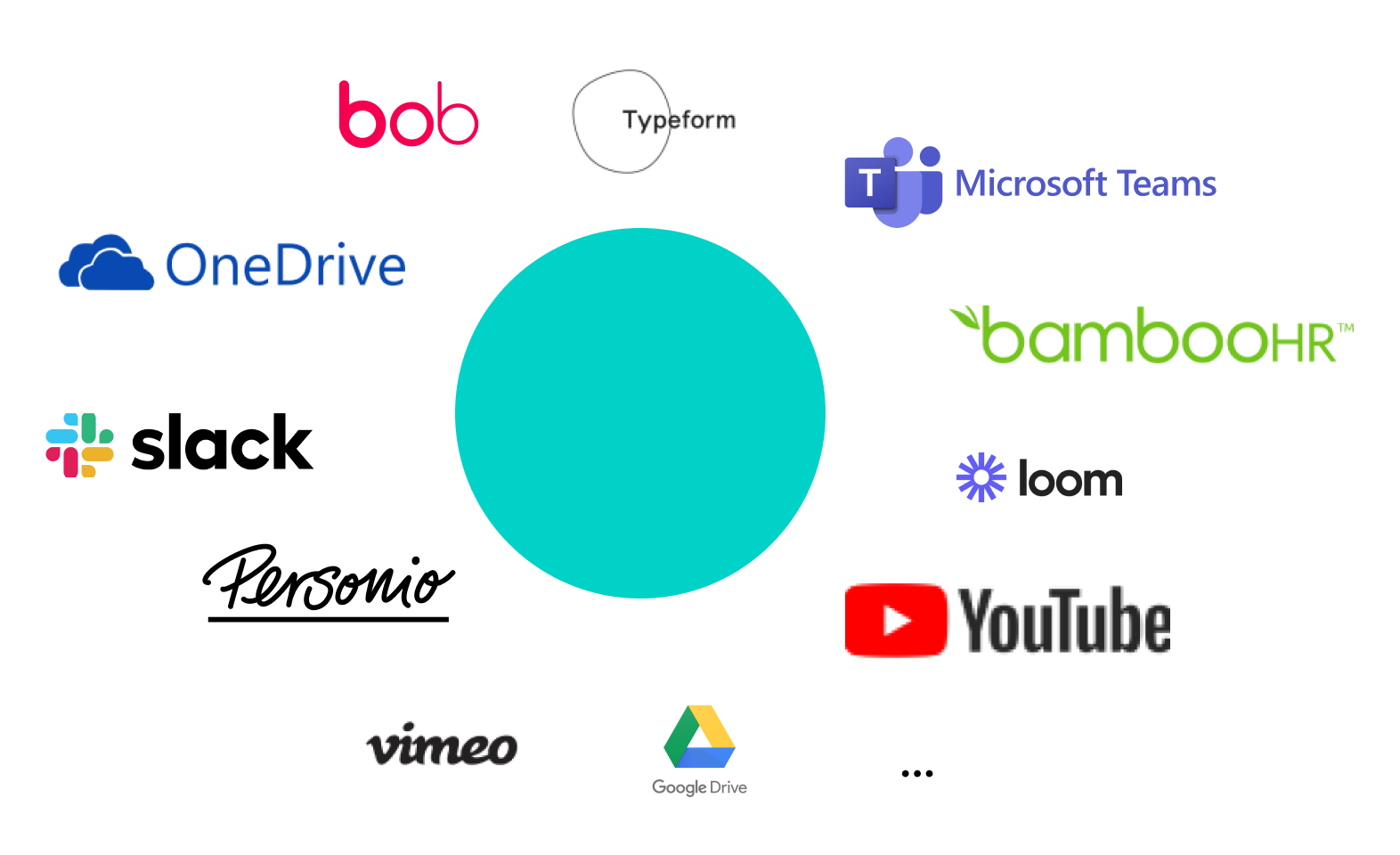 Automated advice for any situation - and 100% customizable by you.
🎉 Promotion to people manager
Congrats! Here's how to become a standout people manager at Demofy.
👥 Meet your mentor
Please meet Stan. He's going to be your manager coach for the next years. Time to connect!
📅 Your first 1:1 meeting
Tomorrow's your first 1:1 with a direct report. Here are 3 tips to do great.
📊 Time for performance reviews
Performance reviews are due next week! This is how to prepare for the meetings.
🤰 Jen is back from parental leave
Help prepare her a warm welcome and find the right work-life balance.
🚀 Your new hire starts tomorrow
Here's what you should do.
🌊 Managing change in difficult times
Our company is going through a reorganization process. And we want to help you transparently communicate with your team about it.