Change behavior
in the flow of work
Easily create and deliver powerful microlearning courses that drive positive behavior in 5 minutes a day.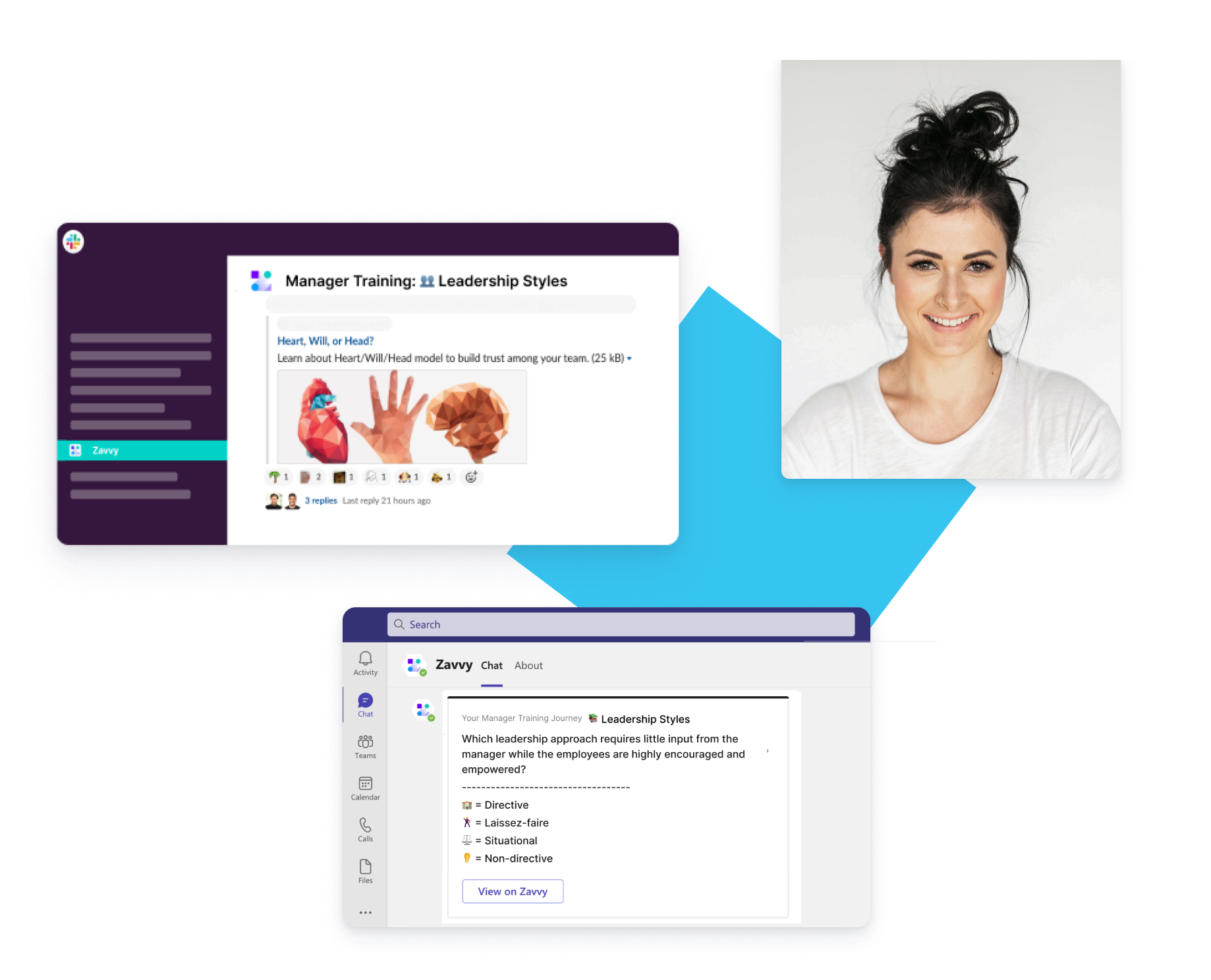 Use science-backed methods to drive behavioral change
Microlearning

Spaced Repetition

Social Learning

Improve behavior by up to 40%
Google managers who received a whisper lesson improved on that behavior by 22-40 percentage points vs. a control.

Spaced repetition increases knowledge by up to 50%.
Spaced repetition increases knowledge by up to 50 percent (vs. focused learning), and strengthens retention for up to two years.

Increase effectiveness and motivation
Social exchange makes learning more effective as learners create more neural connections. Plus, it strengthens motivation.
Bring learning to the people
Make learning more easily accessible than ever by bringing it to the places people spend most of their time - and in a format that suits their schedule: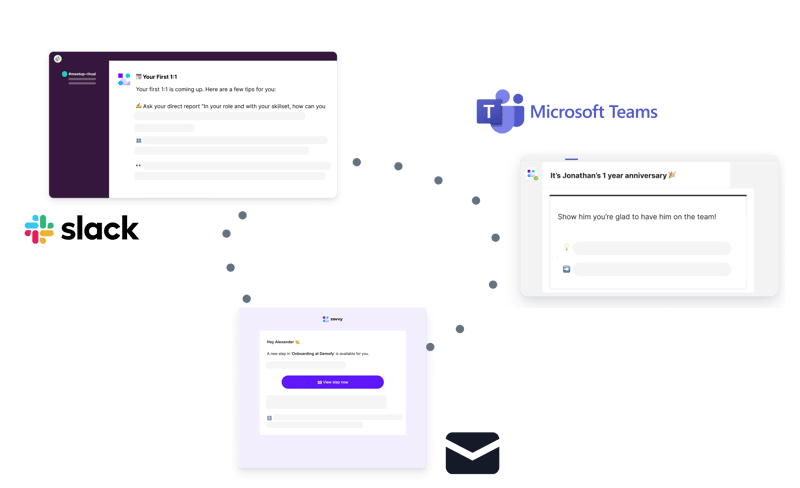 "We did many ad hoc training initiatives in the past, but we always pictured a more flexible and holistic development approach. One that includes social interaction, flexibility, and long-term learning effects. With Zavvy we found it."
Build
Create your first course in minutes
Setting up a course or nudge on Zavvy is as easy as writing an email.
Embed existing content via drag-and-drop. Add engaging formats at a click.
➡️ Result: Save hours on course creation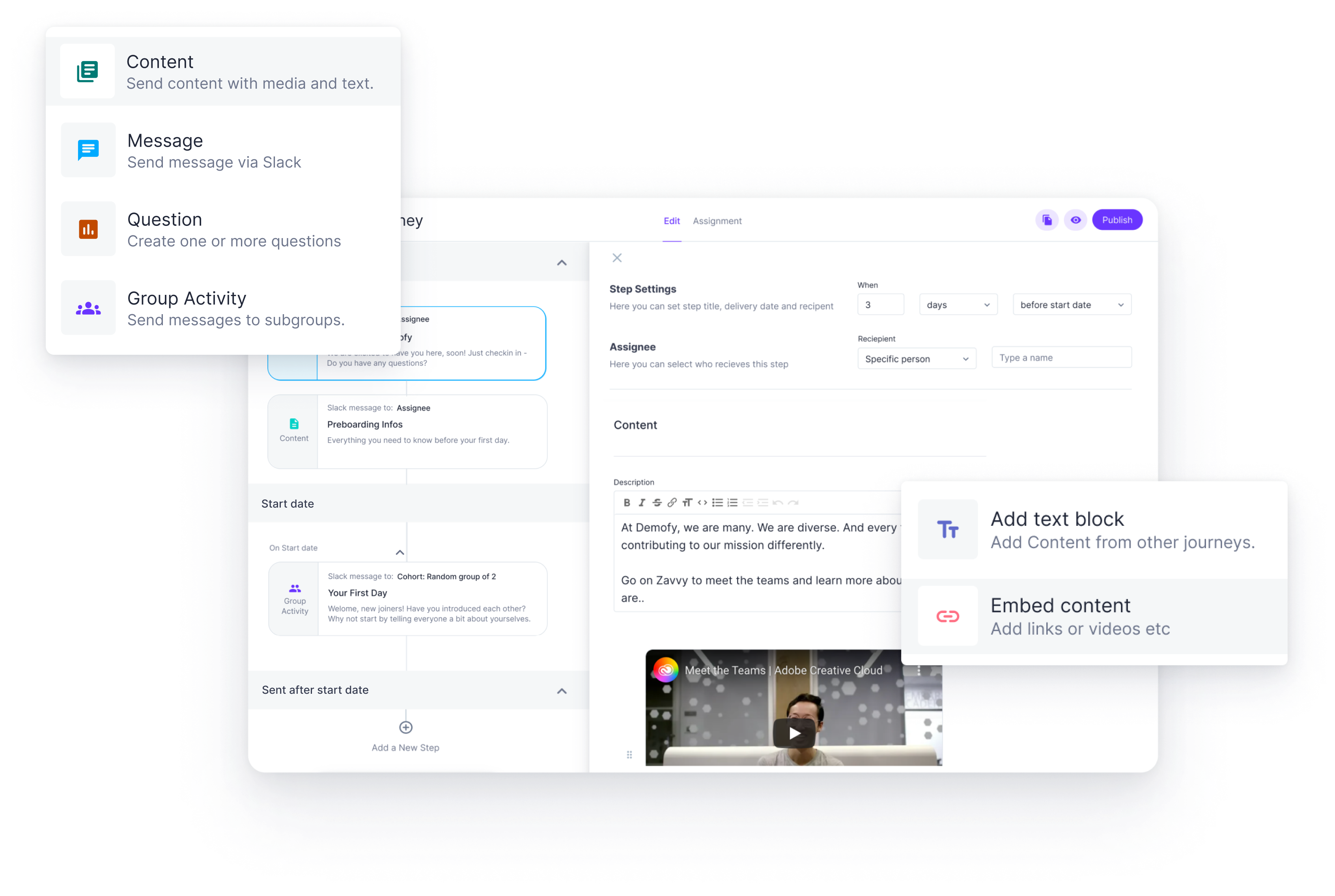 Deliver
Enroll learners on autopilot
Automatically enroll new hires or cohorts based on smart criteria directly from your HRIS system.
Leverage the tools they already use. No additional download required.
➡️ Result: $120,000 in time savings for a typical 1,000-person company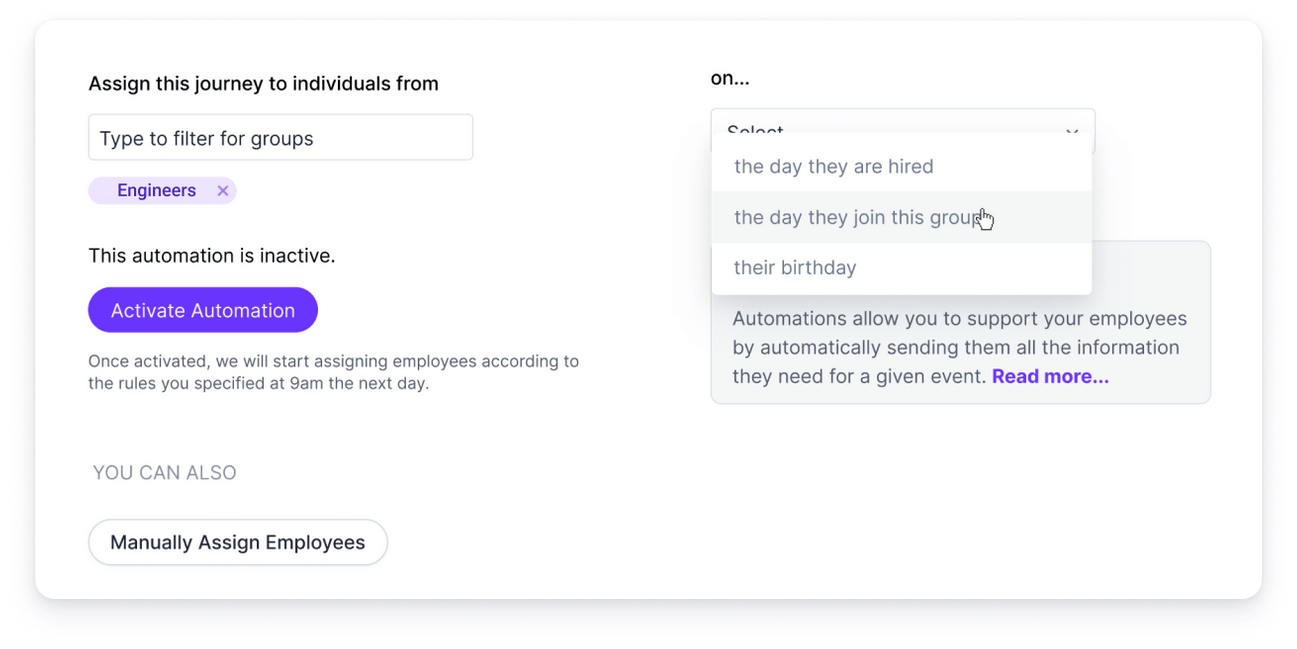 Analyze
Get powerful insights
Track completion, activity, engagement over time, performance, and more.
Dive deeper with granular analyses and optimize your training even more.
➡️ Result: Improve learner performance by 12%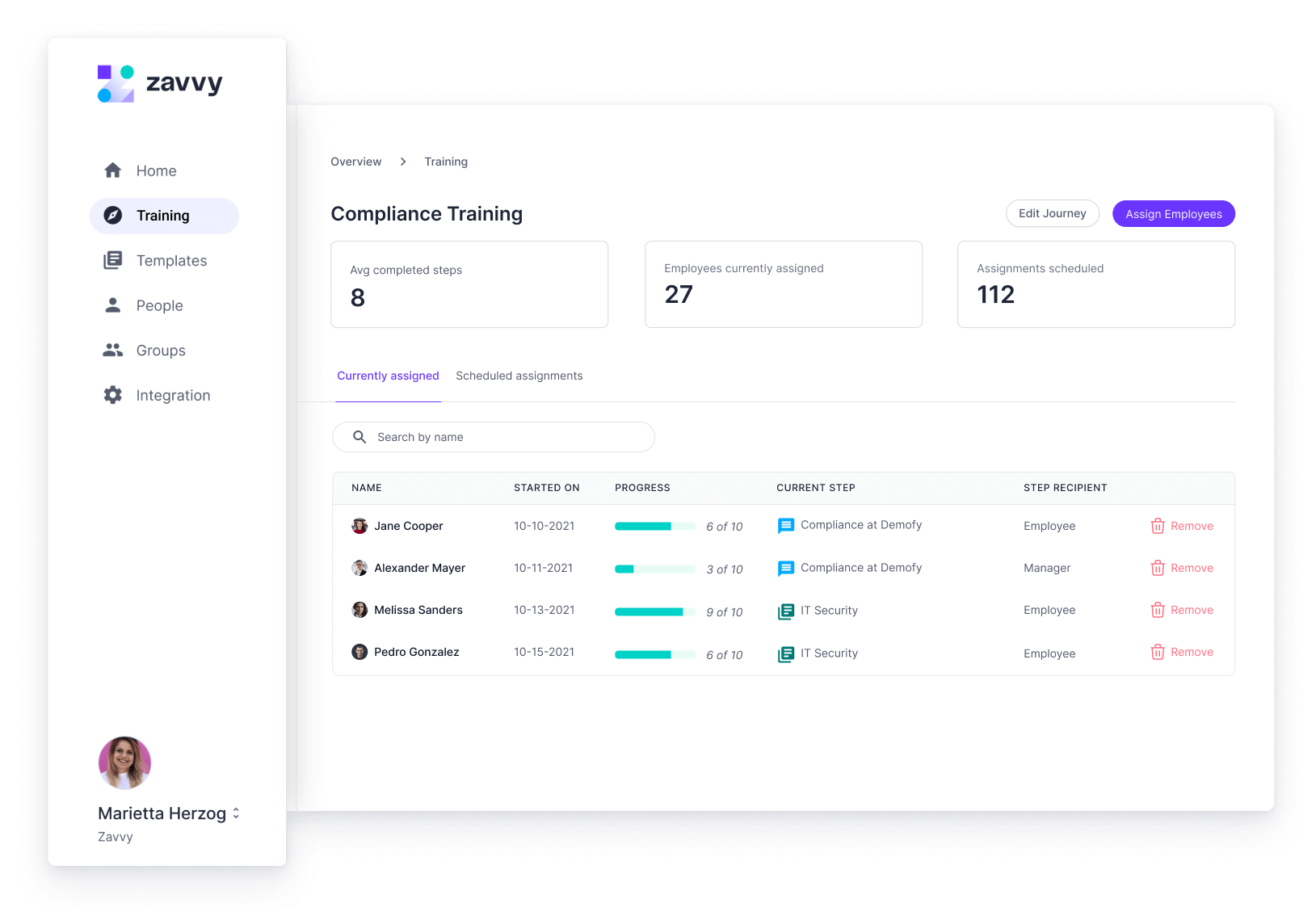 Integrate
Integrate your whole toolstack
HRIS systems like BambooHR, Hibob, and Personio to sync employee data and set up relevant triggers.
Content platforms like Youtube, Typeform, Google Drive, and Loom so you can connect the content you already have.
Collaboration tools like Microsoft Teams and Slack so you can reach people in the places they spend most of their time in.
➡️ Result: Create and assign courses 90% faster.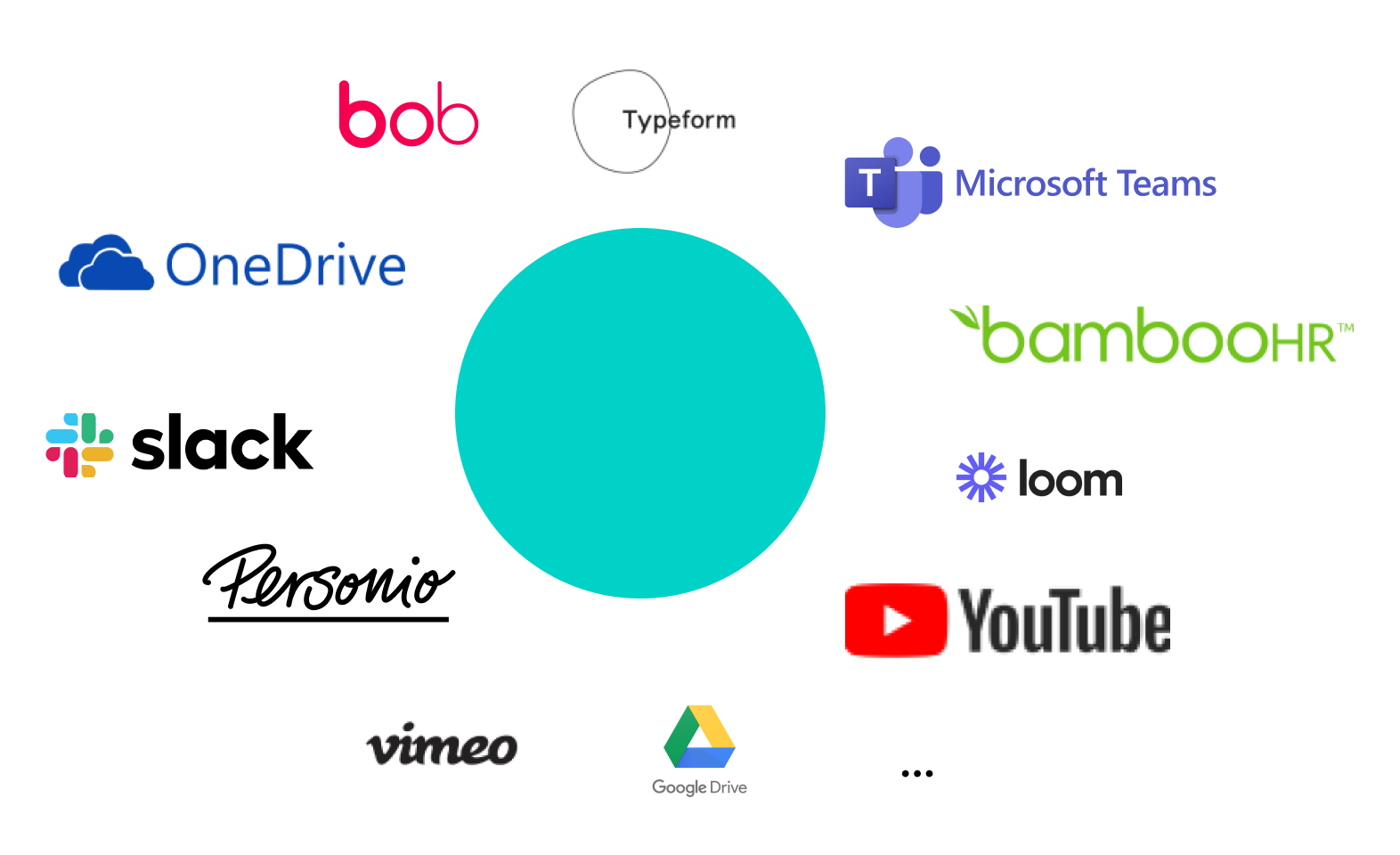 Make any training you want more effective. With Zavvy.
Diversity & Inclusion

Compliance

Career Development

Sales Enablement

Manager Training

Reinforcement